I used to be one of those people that couldn't wait for my birhtday. I mean - the days would seem 15 million times longer than they actually were, and it was enough to drive anyone a little batty. But as I've gotten older, the birthdays have definitely fizzled. And I don't mean that they were just kinda blah - oh no. I'll take the blah. Although - I'd prefer something more than that,.. but what I can do without are the days that seem to kill a little part of you... one year at a time...
No need to go into details, but the start of my birthday today was horrible. One of the worst yet. Last year (or maybe it was the year before....idk) But I thought that one was bad because I did nothing, followed by one disappointment after another. This one started out with "Let's see how much we can hurt you, and then dig deeper!"
Okay - so I'm moving on, lol. Cuz that's the only way to do it - laugh instead of cry, right? :) So, after searching inside for a calm I didn't feel, I emerged "cheerful" and proceeded to BS through the rest of the day. I had no desire to photograph anything, but when the kids do cute things - I feel inspired. And today's photo was that - a moment of joy during an otherwise craptastic day!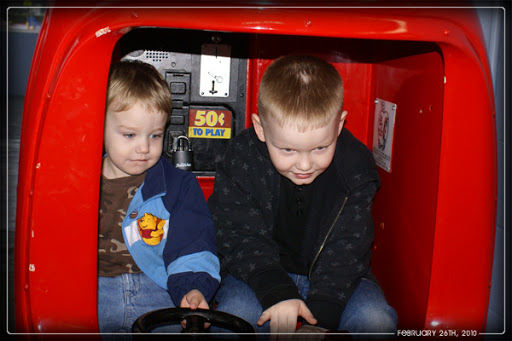 PS - the one high moment for today? Last night, around midnight, we finally got our tax returns! They were a week late, but they came! YAY for that at least!! :)